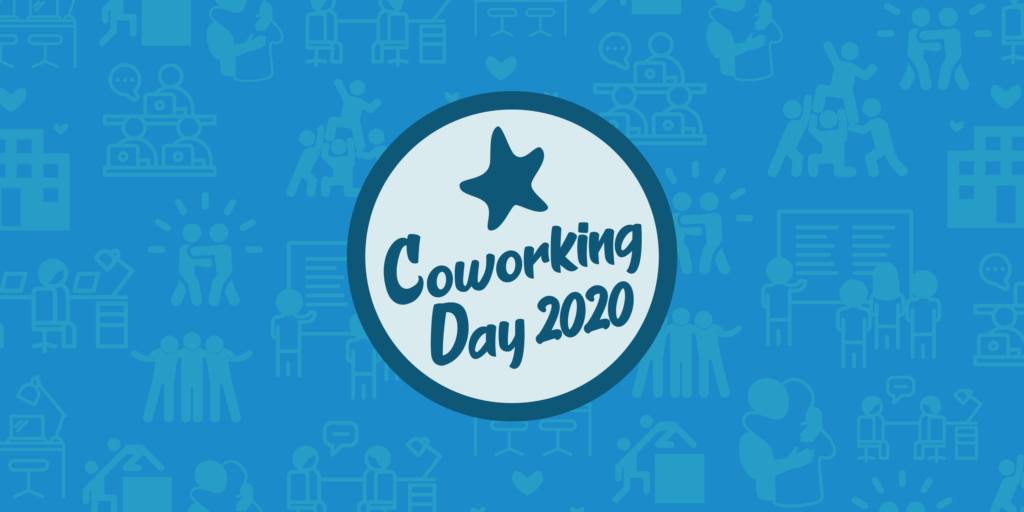 What is Coworking Day?
Celebrate coworking's 15th birthday by organizing or joining an event in your city!
Coworking Day is an annual holiday to commemorate the anniversary of the day Brad Neuberg first brought modern-day coworking into the world. You can still see Brad's original blog post announcing the first coworking space here.
Brad was highly supportive of people taking his idea and running with it, so when Tara Hunt and Chris Messina came along, he encouraged them to spread the concept of coworking far and wide.
And spread the idea they did—through the Coworking Forum, Coworking Wiki, Coworking Blog and more, they inspired others to build similar communities everywhere—and that's why coworking is rapidly becoming a household name.
On Coworking Day, members and managers of coworking communities have a chance to celebrate the story behind what makes coworking special—on a global scale, and on a local scale—by hosting open gatherings in their spaces or elsewhere.
How do I participate as a member?
To participate in a Coworking Day activity, find one happening in your area! Search #coworkingday or "coworking day" and the name of your city, or message your local coworking spaces in your area to ask them if they're organizing anything special.
How do I participate as a space manager?
This year, we're soliciting submissions for a special video we're putting together to show during Coworking Day. 
Instructions for your video recording will be announced shortly!
Got questions?
Contact us at info [at] opencoworking.org!
Who are you?
I'm Tony Bacigalupo—I help run Open Coworking, a nonprofit that supports all the free resources you'll find at coworking.org, including the Coworking Visa, Coworking Forum, Coworking Leadership Slack Channel, and more.
We love coworking and want more people to be a part of this movement that is helping over 1 million people find belonging and empowerment through local community and entrepreneurship.
If you're reading this, you're a part of the movement. Welcome!
---
Need more inspiration?
Check out these posts from last year's Coworking Day!